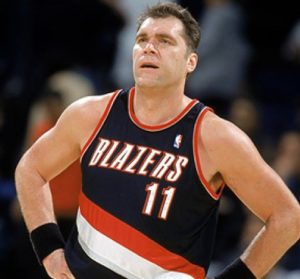 The basketball was always pleasant to me. Is not present, however, how many I myself remember me always a game with an orange ball weighed. Probably this love to me was adopted from the father (the truth now him seduces hockey more, but ice not up to the end won against a parquet), who and now enthusiastically tells me how Alexander Belov last seconds at the Olympic Games-1972 pulls out a victory, and in many respects for this reason to him and did great the honor to kindle Olympic flame (which, by the way, on the way never went out, here that the Union indestructible means). Generally, to me, perceiving National basketball league as our basketball everything, with some difficulty to perceive any not that European, but also Soviet alternative, and nevertheless it appears in days of my deep youth (and even long before her when the project documentation on me also did not begin prepares), this most other point of vision of the player on the platform was on this side of Atlantic. Then also such phenomenon as the European basketball, with all its pluses and minuses arose. I thought for a long time that happened in the world of sport if there was no "Iron Curtain", the Berlin wall and Cold War. No, well actually, Kharlamov then could become a legend of NHL and set up game records, Yashin would protect gate of some European top club and so on. And about basketball, here and there is nothing to speak when the NBA was still not so athletic and spectacular, and about dribbling, crossovers, tanks and it would not be talked the Soviet players quite yet were useful to many, very many teams (now would undertake them unless Popovic who for today only who trains the team as if she plays the 70th). And so, such time when could came once will come true any miracles and a name to this time – reorganization. For this reason, the end of the 80th began the 90th so abounds with the Soviet legionaries who at last could act on a regular basis in the best leagues of the world, the real legend of the European basketball, the great Lithuanian giant Arvydas Sabonis did not become an exception also.
I could never understand why in Lithuania so in love and are able to play basketball? Is not present there now actually from where this thirst for orange balls and rings in soul of ordinary Baltic guys appeared? Possibly fault to all (if not the main reason then as one of components) a favorable example which was set by the boy from Kaunas. Yes, the boy because Arvydas began to play basketball from 9 years and at the time of youth managed to play on many positions, thereby having defined its non-standard in decision-making and exotic game style for those times. Add here desire to study and work on themselves who on a position of center are important as they on one other position and at the exit receive a nugget of the highest test which demands only a game facet. Therefore, his victory in a tournament among juniors of the socialist countries "Friendship" became the first step in a ladder to success. After this tournament bigmen concluded the contract with Kaunas Zalgiris coach Vladas Garastas where quickly was fixed as the important player of a basis, having sent the Lithuanian club to ultraboundary heights. Center becomes the most spectacular player of the Soviet Union, at the games with its participation always notices, and by the only force capable to master them only legendary CSKA is. What allows Sabonis only just coming to the peak to be the best of the best among made in USSR? First of all this fine understanding of the game, its essence, vision to the platform, basketball intelligence which in the set allowed him to play clever basketball. A fine throw, and hot zones at the Lithuanian giant are not only a post and relatives two-point, but also the three-point line, by the way he the first of big in whose arsenal there was a stable throw because of an arch. Well and at last outstanding anthropometry: 222 centimeters and 126 kilograms of muscles which just like that will not give any selection and just will allow here to throw and so through themselves.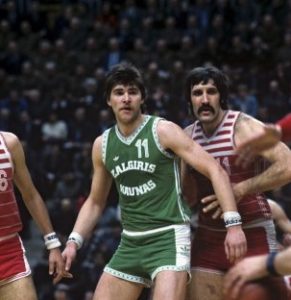 He undoubtedly is one of the best center the generation that was confirmed more than once also at the international level, somewhere houses on the shelf at him flaunt gold medals of the World Cup 1982, the European championship of 1985 and the Olympic Games-88. It became an irreplaceable part of national team together with Tkachenko playing the dual center and sweeping away all who will turn up under a hand. The first transfer, speed and a three-point throw together with skills of big made him so unique player that all world grandees wished to see this player at themselves in a roaster. Therefore, in June, 1985 on a draft of NBA "Atlanta Hawks" chose Sabonis in the fourth round (the 77th general choice), but results were cancelled because of Arvydas youth (the giant then was 20 years old). Next year the Portland Trail Blazers team chose the Lithuanian on a draft-1986 at the 24th number, however he debuted as a part of oregonets still very at a distant day.
For now, there was the Spanish period in career of a bigmen when in 1989 to him allowed to leave the USSR, but went not across the ocean, and to the Iberian Peninsula where he spent six seasons. The first three years he protected colors of Valladolid, and then passed into the Madrid Real where came to the game peak. For three seasons in capital club he became the champion of Spain (1993 and 1994) and the winner of the club European championship of 1995 twice (where received an award to the most valuable player of Euroleague Final Four final stage). During a regular season of 1994-95 for Real Madrid, Sabonis scored on average 22,8 points, 13,2 selections, 2,6 blocked shots and making 2,4 passes for a game, here and there is nothing to speak with such statistics of NBA on him cries. At the age of 31 year he debuted playing for Portland Trail Blazers and carried out in the strongest league of the world of 7 seasons never having replaced club. Arvydas well read a game and did always made those passes which were required in this or that game situation, he always did for a victory of the team everything from him depending. And as any genius who is constantly menacing to a ring of the rival, Sabonis were very rigidly sponsored often: pushes, elbows, knees and other dirty tricks often were used. Combativity, allowed him to remain always in a game and to battle again and again, let even in in advance lost matches. He always remained the emotional player, he also derived strength and inspiration from it. He never passed the playoffs, but the special attention is deserved by the final of the West-2000 of year.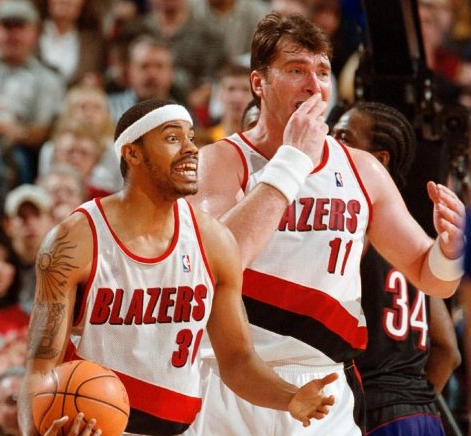 In that series already, the veteran was resisted by young, aggressive and strong Shaq. We know that was in that series under the name "the greatest comeback in the history of NBA" when it would already seem for Ozernikov everything is solved, but far from it and Lakers is passed further and become champions. For the transatlantic career, being already unsurpassed master and the skilled player Sabonis played in 470 games, on average scoring 12 points, 7,3 selections, 2,1 transfers and 1,1 blocked shots. Everything would seem, here it is career ending, and is not present, Arvydas is not so ordinary and the last season in career he plays for native Zalgiris which leads to Top-16 of Euroleague, and itself there is MVP of the regular championship of Euroleague and the Most valuable player of Top-16 of Euroleague.
He is the great player who inspired thousands of people to be engaged in basketball, and being watched by millions of basketball fans worldwide. Sabonis personifies to this day the Lithuanian basketball which president of federation he is. Also, you know what bribes me this year more fixedly to watch Gonzaga in the student's championship? The fact that will join a close formation of this team which will fight very much to surpass achievements of the father. And he already did. He is playing for Indiana Pacers right now and doing really good in NBA. His so Domantas is not only confirms his father genes but is also unique and he will be known not because of his father.